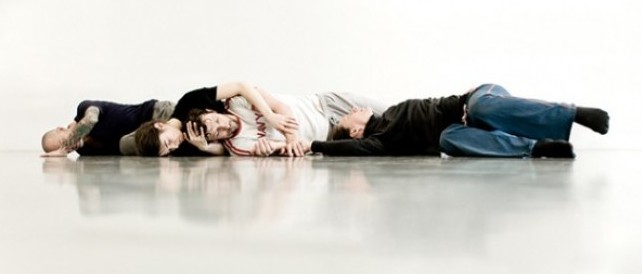 Working on video is a way to amplify the dancing when I don't have access to other performers, a way to grow from the singular. And it's interesting that despite the potential megalomania of multiplying myself, the choreographer in me pays less attention to me as an individual performer in the triptych I've made. read more…
Wednesday, 25 November, 2020
Residency Centre Culturel Irlandais
In October, Fearghus takes up a residency at the Centre Culturel Irlandais in Paris where he will reconnect with his solo practice and with a network of dispersed collaborators to inform the next phase of his creative development.
On 1 October he will also chair a roundtable on new approaches for the pandemic era organised by FICEP, a network of international cultural centres and institutes based in Paris.
And on 2 October, he will take part in the Irish element of the IETM Multi-location 2020 event, where he will be in conversation with performance makers, Gary Keegan and Maeve Stone.