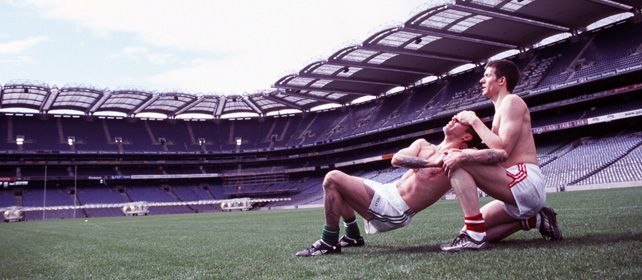 So in the spirit of Future Retrospection, I want to imagine a 2023 in which we will have commemorated the independence of the Irish national body by celebrating the confident freedom of a diversity of Irish bodies, autonomous but interdependent, recognising that individual flourishing depends on the flourishing of many others. read more…
Friday, 28 April, 2017
'I'm Roger Casement' screening at Live Art Development Agency
7:00 pm, 6 June 2017, The Event Building , The White Building, Queen's Yard, London
Live Art Development Agency presents an evening with the Irish artists and curators Áine Phillips, Niamh Murphy and Fearghus Ó Conchúir acknowledging, celebrating and screening two films from major 2016 centenary projects, Future Histories and The Casement Project.
After the screenings, Áine and Fearghus will open up a discussion on the impact of these 1916 centenary projects, and the role of performance, on the processes of commemoration and in relation to the shared histories of Ireland and Britain.
Tickets free but must be booked.
This event is supported by Culture Ireland.