Abú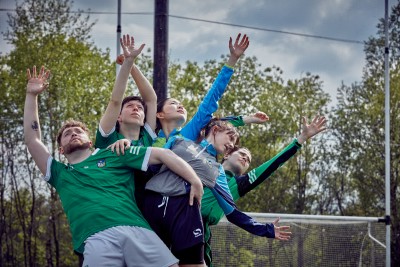 Abú is a shout of support and wish for flourishing. Drawing on Gaelic games and the communities involved in them, this year's Step Up Dance project Fearghus has made with the dancers a choreography to celebrate the commitment, care and passion it takes to make a strong team. The dance honours not only the stars on the pitch but also the people who aren't always visible and aren't always included. Developed with input from individual players and teams in Limerick and powered by new music from award-winning rapper, producer and songwriter MuRli, Abú brings dynamic performances from these early-career dancers onto the pitch and in to the heart.
LIVE PERFORMANCE
Performers: Hannah Scully, Mia Bradley Evans, Michael McEvoy, Roberta Ceginskaite, Yumi Lee
Choreography: Fearghus Ó Conchúir with the performers
Music: MuRli
Costume: Ella Daly
Rehearsal Director: Lucia Kickham
FILM
Luca Truffarelli
Jose Miguel Jiminez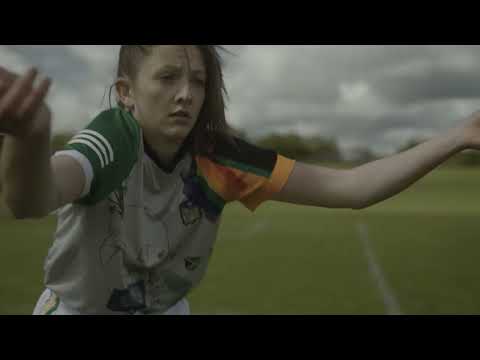 Step Up Curator: Fearghus Ó Conchúir
Step Up Dance Project is a partnership between the Arts Council, Dance Ireland, Dance Limerick and the University of Limerick.