Tanztendenz is a cooperative of Munich choreographers that I came across when I was curator at Firkin Crane and we were discussing a possible Creative Europe application. One of Tanztendenz's projects is a workshop for choreographers from Germany and abroad. The artists are hosted for a week and stimulated with a 'mix of practical exercises, shared excursions and public lectures'. Most daringly, there is no pressure for any particular outcome from this gathering and stimulation of choreographers. It's a gift.
This year's atelier, titled 'spaces we live', seemed particularly relevant to me, given I've recently completed my PhD in Geography. So I was very happy to accept Micha Purucker's invitation to attend. Though we're nearing 2018, I'm still in the wake of The Casement Project. For most people, I'm sure it will have been associated with 2016, but for me it has continued. It continues. There's still grant-related admin going on. I'm Roger Casement is still being screened. People are still writing about the work. And of course, it featured in my PhD thesis. So it's still very present in my mind. And holding it there has been tiring. As I begin to clear the space to listen for what impulse to follow next, the gift of input and stimulation without the obligation to produce immediate output is precious and hugely appreciated.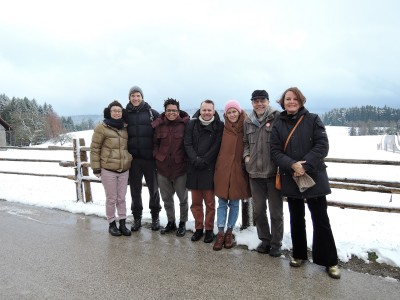 Our programme in Munich started with a Bavarian brunch of white sausage. Of the Munich choreographers, Stephan Herwig, Ceren Oran,
Moritz Ostruschnjak, Micha Purucker and SabineHaß-Zimmermann were our hosts and the international guests were Karolína Hejnová (Czech Republic), Mario Lopes (Brazil), Akemi Nagao (Japan/Berlin), and Laura Pante (Italy). After brunch, we headed into the city in pairs, following instructions for a dérive designed to take us off the beaten track: find a sound that catches your attention; walk in that direction for 15 minutes; follow the direction of the next red car you see; get on public transport and get off after 5 stops etc. The walk connected me to similar walks in unfamiliar cities that became my Bodies and Buildings research and the joint research of the E-motional Bodies and Cities. So as I discovered a new place, I brought with me connections to other people and places still palpable in my body. I was in a pair with Micha, so benefited from his local knowledge even as we let the randomness of the instructions dictate our journey. I also benefited from listening to another experienced choreographer open to the fundamental questions of what next.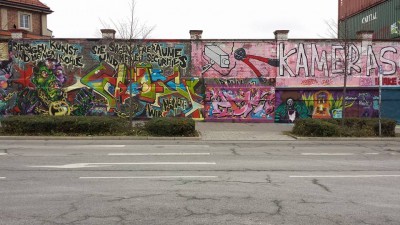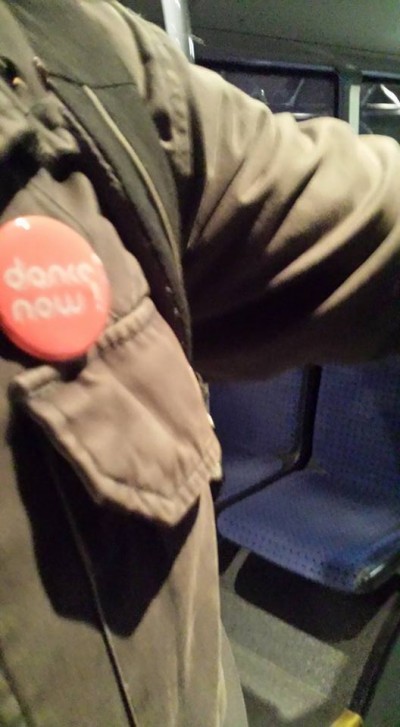 Because Munich was preparing for the winter, many of the city's statues were covered against the snow and the fountains switched off. I found the image of a dormant fountain resonant as I imagined a period of creative dormancy for myself – always with a sense that there is a spring ahead.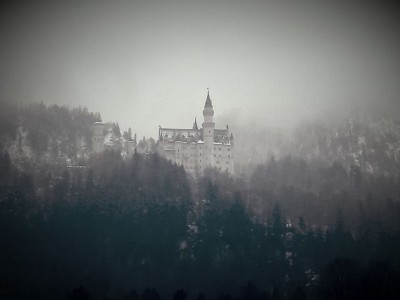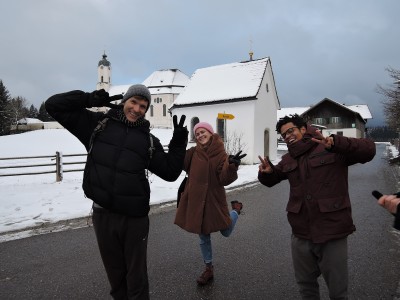 In the subsequent days of the atelier, we traveled into the snowy Bavarian mountains, seeing Weiskirche, a roccoco church whose trompe l'oeil decorations reminded us that the virtual reality we would hear about and experience in Dominic Eskofier's later lecture had already been absorbed into our cultures. Dominic is quite the evangelist for VR, seeing it as a democratising tool where social and economic barriers in the organic reality can be overcome. Resistant to the war-inspired VR games, I was nonetheless charmed by the Tilt Brush tool that allows you to paint – actually sculpt and choreograph – in 3D and walk around your sculpture. We had lectures from astrophysicist and journalist, Franziska Konitzer, from philosopher Marcus Steinweg, from cinema programmer and theorist Lars Henrik Gass and others (I had to leave before the end of the atelier unfortunately). We had a private screening of films in the bijou Werkstattkino and saw the disturbingly brilliant Abendland, a documentary about what's going on at night-time across Europe.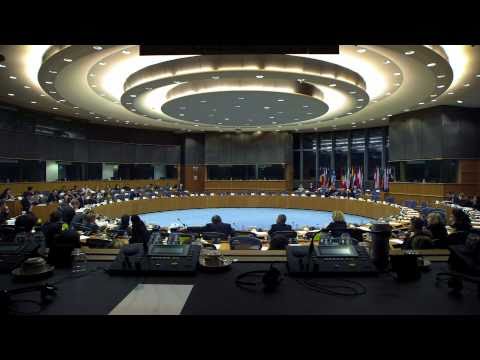 It trains the camera on a rave, a ICU ward, a crematorium, the European Parliament, the policed borders of the continent and many more locations, holding each equally, without comment and allowing the viewer to draw conclusions about connections and disjunctions. I appreciated this artistic strategy of making a frame to hold diversity. It reminded me of what Dan and I did for Tattered Outlaws of History or indeed the frame of Féile Fáilte. I was struck by the process that enabled the filming of Abendland. Apparently the director was also the cinematographer, so a very small team was involved in infiltrating this variety of sometimes intimate, sometimes formal locations. I thought of the relationships necessary to negotiate access and recognised in all of this the kind of choreography I'd like people to see in my work. Abendland does all of this with particular brilliance and I count seeing it as one of the memorable moments of my Munich trip.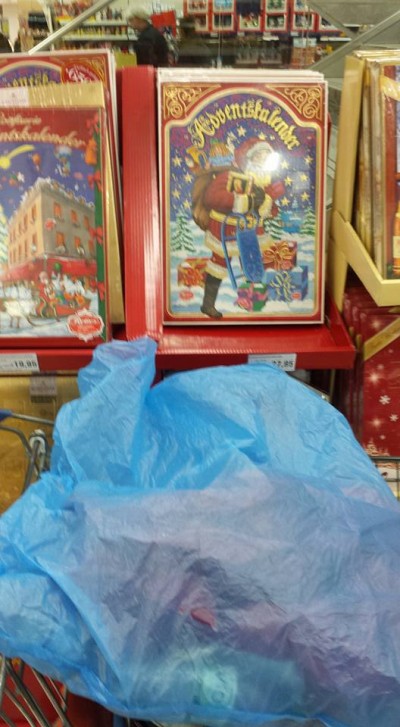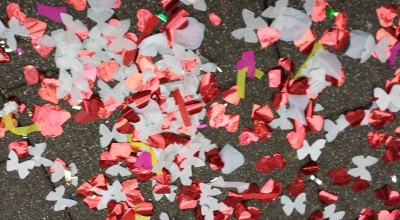 Of course you never know what the outcome of something like the Tanztendenz Choreographers' Atelier will be and Tanztendenz is brave in continuing to make an argument to funders for the necessity of such a gift without strings attached. I came away from the atelier buoyed by the generosity, delighted to be introduced to a new group of creative individuals and also clear that I needed more of the kind of absorbing and processing time that the days in Munich offered me. Fortunately, just ahead is another gift – a residency at the Centre Culturel Irlandais in Paris, with a studio residency at La Briqueterie, that I hope will provide some more of that space to listen to what next.