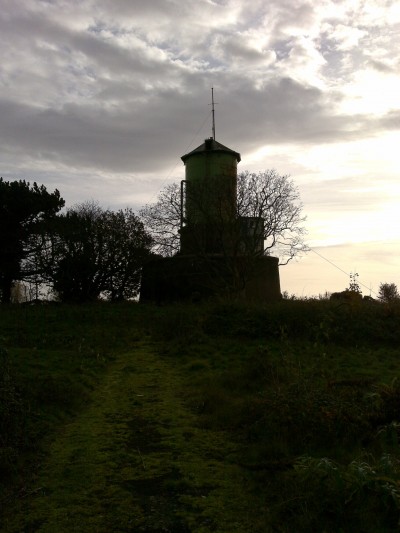 At Tower L, the security guard's story feels familiar.  Dan and I  got permission from the developers who own the former HMS Ganges site to visit the tower on their land.  The security guard welcomes us and takes us to the tower, lost in a kind of magic garden thicket which muntjac, deer, pheasant, partridge and foxes inhabit.  He describes his military background that connects him to the site's history, recent and distant.
His experience  embodies something I'd imagined in relation to the towers in Ireland.  I'd wondered what it might be like to be keeping vigil, to be waiting for something that didn't happen (most prosaically Napoleon's invasion).  What would fill that waiting?  What would it feel like?  What interior journey might one go on waiting for an exterior one to happen?  What resources would an individual have to cope?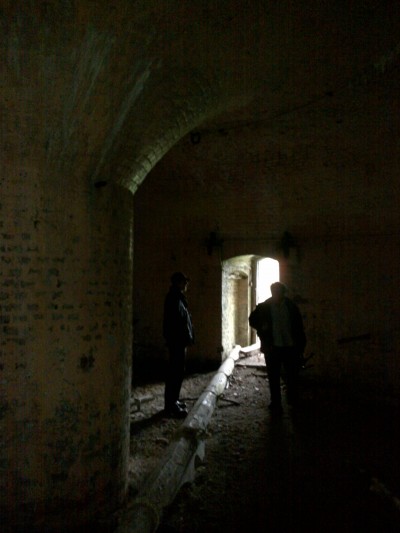 The security guard spends long shifts patrolling the grounds on his own.  He knows the territory well, the plants and trees, the animals and their routines, the history of the site.  He says the job gives him plenty time to think.  He is gentle but an unexpected noise sees him shoot purposefully to check its source.  This ability to alternate between alert and thoughtful suggests the energy of my dancing in the towers – the fall into interiority balanced by outward action, the stillness containing agitation.
The security guard is my touchstone for now.