I am very grateful to the people who, in the wake of the article, have been in contact to express their support of my work. I've tried to be rational about the article and to understand the journalistic instinct that inspired it and react accordingly. Nonetheless, it does hurt and I did feel attacked.
It was great, therefore, to start on a new piece today – a solo called Casadh Arís – with the composer Rachel Holstead (yes, I do work with music!).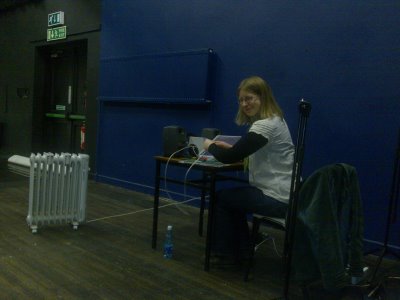 We're in the Ionad Cultúrtha in Baile Bhúirne, in West Cork, where lots of central heating, three layers of socks and generous portions of food help us combat the cold. It's good to be working, good to have an inspiring and open collaborator. And Baile Bhúirne is beautiful in the bright winter light.