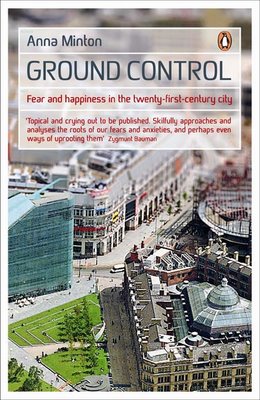 Anna Minton has just published a book called Ground Control: Fear and Happiness in the Twenty-First-Century City. In it she describes the increasing privatisation of public space and claims that it is responsible for a climate and fear and mistrust that blights people's experience of the city.
More property is being built in Britain than at any time since WW2 – from high security gated apartment developments, gleaming business districts and plazas, to homogeneous city centres. However, Anna Minton argues that this 'regeneration' actually has a negative impact on our lives, because it is the result of private companies wresting control away from local government, creating spaces designed for profit and watched over by CCTV.
From Liverpool to Manchester, London to Newcastle, more and more streets owned by private companies with the sole aim of making money and homes are left to deliberately fall into dereliction so the land can be bought cheaply, imposing skyscrapers and fortress-like developments which not only provide physical barriers but engineer fear and mistrust.
There's an interesting video presentation which she gave to a group of designers and artists asking what the privatisation of public space means to the artists and designers who are asked to work in the public realm.
Minton's argument applies in the UK where developments like Stratford City and Kings Cross have created spaces that look like they're public since the public – actually consumers or shoppers – is encouraged to travel through it but that doesn't mean that you're allowed to busk there, film there or dance there. The same observation applies in Ireland where the Docklands is largely privatised or where the big shopping centres create spaces for people to gather in consumption but not much other sanctioned activity. Maybe when we have less money for buying stuff, these cathedrals of cash might need to be used for something else.