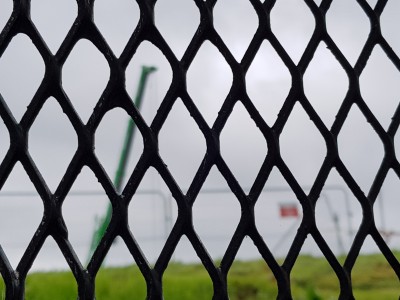 I started my stint as Artist in Residence at Walthamstow Wetlands on 2 May. The beginning wasn't as smooth as I'd planned, though a bit of friction is always informative.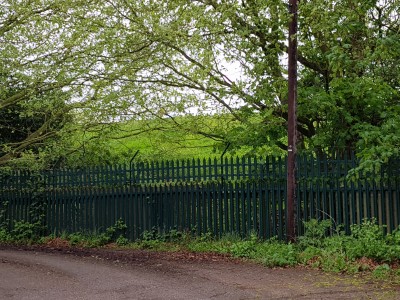 I'd been telling everyone how pleased I was that I could walk from my home in Walthamstow to work in Walthamstow – a rare convenience, and one that relies mostly on my accessing the Wetlands through the Copper Mill Lane entrance. Unfortunately the gate was closed because of Thames Water works on site and so I was confronted by the perimeter of the reserve, the long expanse of fencing that protects the sanctuary, the border that makes the Wetlands site possible as a place for refuge for wildlife.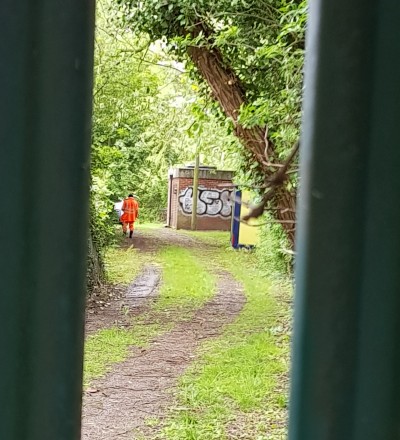 In Of Hospitality Derrida recognises that hospitality and hostility share a common etymology because he wants us to recognise that absolute hospitality has its limitations.
From a deconstructive perspective, hospitality is necessarily 'contaminated' by law, system, and calculation, and this contamination is emphatically not understood as an unfortunate loss of ideal purity.
Mustafa Dikeç, Nigel Clark, and Clive Barnett, 'Extending Hospitality: Giving Space, Taking Time', Paragraph vol. 32, no. 1 (2009), pp. 1-14, p. 9.
The notion of hospitality already implies that the host has territory, property and resources to be able to offer hospitably to others. Therefore, the borders that separate self and other, familiar and stranger are also a necessity to the ethical relationship of hospitality.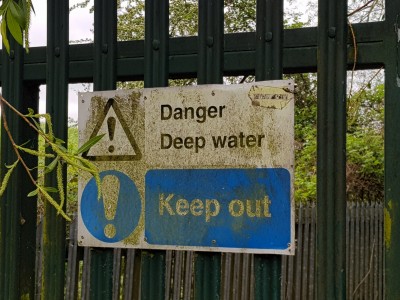 This respect for the other's space, the other's difference, is something that I've felt on the Wetlands. I've noticed many solitary walkers, anglers, birders and of course, the solitary (for the moment) dance artist. Though I've adopted what I think of as the Irish custom of greeting the people I pass on my travels around the site, it is clear that many are there for solitude and that I should respect that.
And I also noticed that for the goslings, barriers and borders are pretty porous.