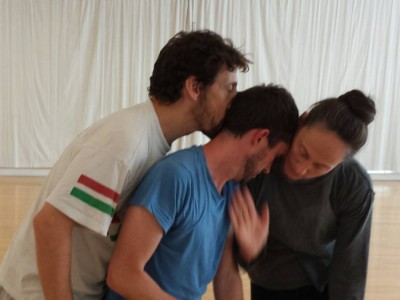 It was a relief to get in to the studio this week with some of The Casement Project dancers and to begin to explore in such articulate and creative bodies some of the ideas that I've been storing over the past two years. Fortunately an Arts Council Bursary two years ago and a residency at Dancehouse in Dublin meant that I'd been able to test some of the Casement ideas with Aoife McAtamney before I started writing the Ireland 2016 National Project application. That physical testing meant that I could trust that the ideas could make sense in bodies. However, it feels like a lot of words and intellectual brain processing were required to make the application a success. Now, it's important to bring that processing back to bodies and to the particular knowledge and wisdom they possess.
It turns out Roger Casement was born on the September 1st, so it was an appropriate day to start rehearsals at The Place as part of this year's Choreodrome. For the first week I was joined four of the six dancers who will be in the piece: Bernadette Iglich, Matthew Morris and Mikel Aristegui have danced in a number of my projects as well as choreographing Cure. I've danced with Philip Connaughton in work by Adrienne Browne and by Ríonach Ní Néill, as well as seeing him in the work of other Irish choreographers and more recently, his own magnificent Tardigrade. Having such a talented and experienced group of performers in the room is a privilege. However, it's not just their creativity and skill that I rely on to create the work, but also their generosity of spirit.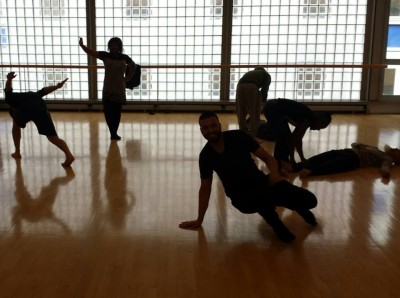 That generosity and openness was particularly evident on Thursday when a group of LGBT refugees from Micro-Rainbow International joined us in the studio for a movement workshop. I've been singing in the Micro-Rainbow choir over the summer and getting to know the group. I wanted to invite them to experience something of my work and see what kind of community we could build from the exchange. On the day when the heart-breaking photograph of the drowned Syrian boy, Aylan Kurdi, appeared in newspapers around the world, it felt good to share joy, care and creativity with these refugees. Opening the rehearsal studio is a gift for us, helping us see the studio and our work from the perspective of people who are not jaded by over-familiarity with the art form. And their visit reminded us of the importance of joy. We're looking back to the next workshop on Tuesday.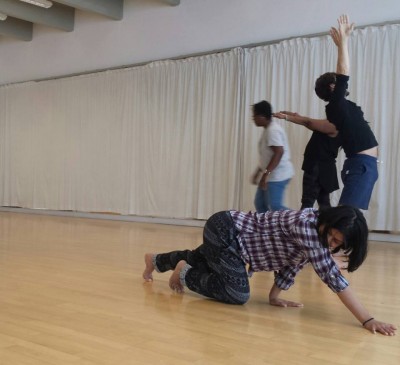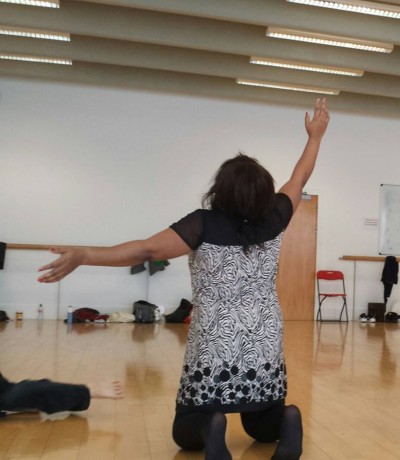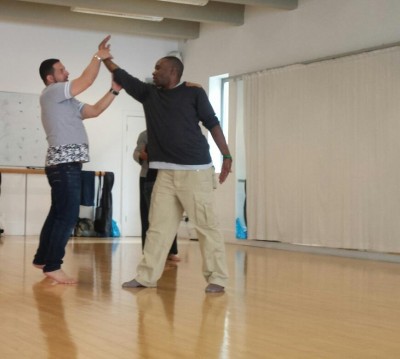 On Thursday, we went out of the studio, on a research visit to the British Library. With the help of Ellie Beedham, Senior Producer at The Place, I've been working with Dr Eva Del Rey (Curator, Drama and Literature Recordings and Digital Performance) to find ways of connecting The Casement Project to The British Library's holdings and archives. Her colleagues Joanna Norledge (Curator, Contemporary Performance and Creative Archives,) and Helen Melody, sourced original material for us about Casement and about David Rudkin, whose play Cries from Casement as his Bones are brought to Dublin, I'm using in the work. They showed us Cabinet Papers from July 1916, prepared to discuss whether Casement's death sentence might be commuted. Also correspondence and papers of Sir Arthur Conan Doyle and Clement K. Shorter, concerning their petition to the government to reprieve Casement, with responses from people like Yeats and HG Wells (whose answer to the request for help was 'Absolutely not!'). We also saw David Rudkin's notebooks containing his notes on reading The Black Diaries, as well as the script used in the original studio recording of his radio play at the BBC. Seeing Casement being interpreted in these official and artistic documents is very useful in my own project of engagement with his life and after-life.
As the year goes on, we'll find ways to distill all of this rich material, but for now we will keep on gathering and dancing with the material we gather.