I spent a few days in Paris this week at the invitation of Le Centre Culturel Irlandais. There's the possibility of bringing Niche there but the question is where exactly. The Centre is beautifully situated, just behind the Pantheon, with a courtyard space in which Rex Levitates has already shown work. However, I'm not sure that Niche would be best presented in that environment.
I considered heading for the suburbs but instead I set off for the 10th arrondissement, a multicultural district that includes the Gare du Nord, and which has been the focus of regeneration in the past few years. As soon as I got out of Stalingrad metro I felt I was in Niche territory: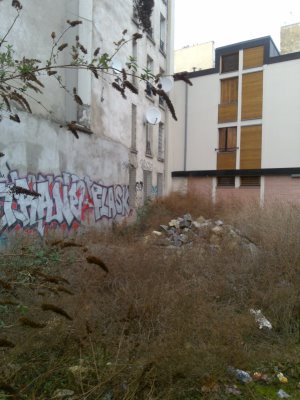 I was heading for a new venue called 104, a former Municipal Funeral Service factory where offices, stables, a registry office, workshops, a canteen, a hairdresser's, a polisher, accommodation for staff on call, warehouses for poles and curtains, all coexisted in a huge classically designed space. It never had any dead bodies on site though. It's being restored as a place where artists work in residence for the specific purpose of making their process porous to their public. It's a turbo charged, highly resourced (for how long?) embodiment of what I've wanted to do with the Residency in Dublin but didn't quite manage. Maybe 104 will let me try again?
Below, by the way is a picture of the ramp for the carriages or hearses to drive up from the stables below.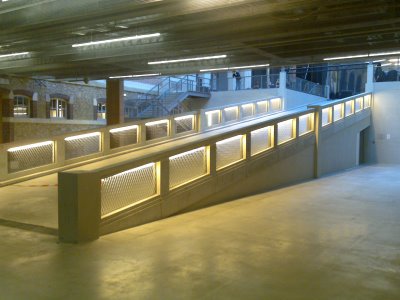 Nearby, the Jardin d'Eole is such a new green space that it doesn't appear on Google Maps yet except in the pictures posted there. It's got an obvious performance space with steps for an audience to sit on and the backdrop of construction to borrow. Maybe, maybe…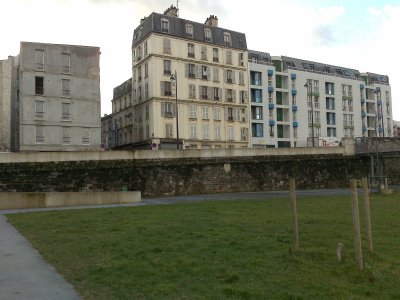 Walking from Rue d'Aubervilliers along the canal I found the very Berlin-like Usine Ephemere. Very cool, urban, graffitied but no obvious space for Niche…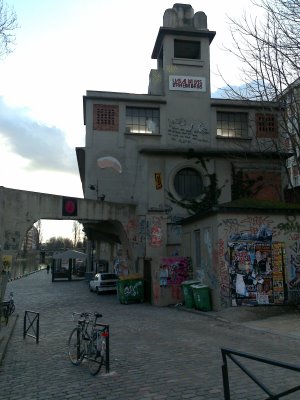 Space is not a problem around the Bibliotheque Nationale. Its vast decking would be easy to perform on and could do with appropriating to some human scale activity. At the moment, people seem to scurry across the vast open space like insects. But it was cold and maybe it's a vast sun deck and party zone in the summer. Maybe?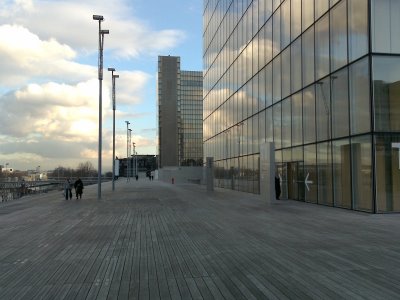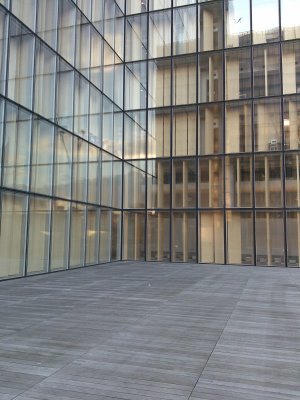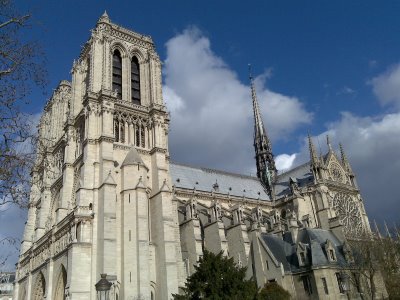 I photographed Notre Dame because I was in Paris, it was sunny and the building is beautiful. But now I remember it was the architecture the Hunchback negotiated as his home, his Niche in an inhospitable and uncomprehending social environment.
There's a blog on the Guardian website that gives some background on the art scene in Paris, whether it has an 'underground' and what relationship there is between centre and periphery there. The debate in the comments is quite animated.