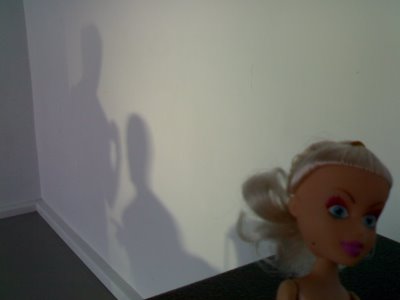 We (Bernadette, Stéphane, Mikel and Matthew) are in the studio together for the last rehearsal period in the run-up to the opening of Niche. Mikel is joining us at this stage, not having been part of the process to date, and he's asked us all what the piece is about. I was interested that people didn't reply by saying what they thought the piece meant. Instead they talked about what they had been through in the development of the piece and how the experience of Dublin city was an intrinsic part of what they'd been through. Our job now is to maintain that openness to the life of the city as we take the work into the theatre.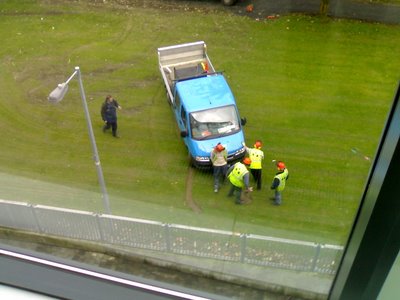 While we were talking in the studio, two of the trees from the park ajoining Dancehouse were felled by the council. We couldn't help but have those changes influence us in the studio.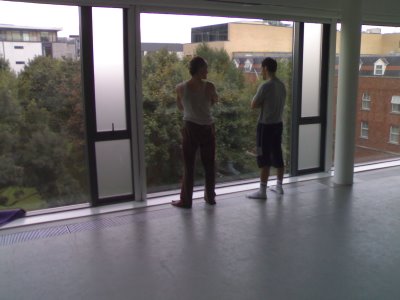 So now we have some sawdust piles to play with. Bernadette told the council worker that we were making a dance and he offered her more sawdust if we needed it.