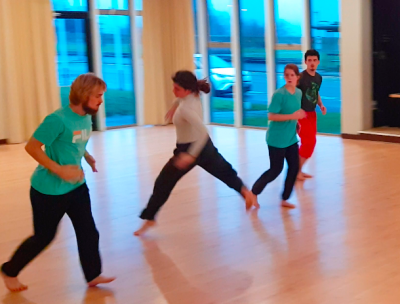 For the most part, we're not rugby experts in NDCWales but we are good at absorbing and transforming information in creative processes and I want to make sure we have plenty of information to digest.
So we've visited the Principality Stadium, we went to see Mold RFC training and had one of its players come to talk to us about the culture, about the difference between rugby in North and South Wales, about being temporarily paralysed, about not being afraid, about playing as an antidote to depression, about knowing your teammates so well that you know how they'll play the ball and can be there to support them.  When we did some movement research for the Rygbi Project at Theatr Clwyd, we also spoke to the rugby fans in their Company 55 who told about rugby as the focus of a community, in good times and in bad.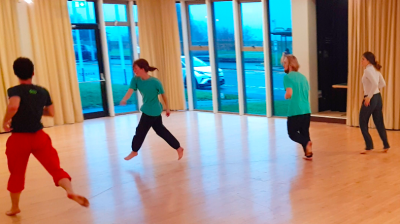 We'll continue this process of asking people to tell us about their experience of rugby, as players and fans, so that we can carry this diversity of experiences into our work.  Our work is a work of transformation, of taking these ingredients and making something new, but it won't be possible without this input from people all over Wales and beyond.