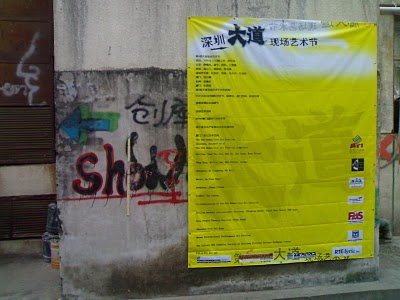 Shenzhen is a city which didn't exist, except as a small fishing village, 20 years ago. It's now a young city full of young people from all over China. It's a city full of new high rises, some already abandoned and derelict. New seems to be easier than repair and recycling.
I'm staying in a luxury business hotel and feeling both refreshed by the comfort and a little guilty about the comparative expense. I reassure myself that this luxury, and the Chinese business men who enjoy it, are as much part of the Chinese experience as the artists with whom I'm working.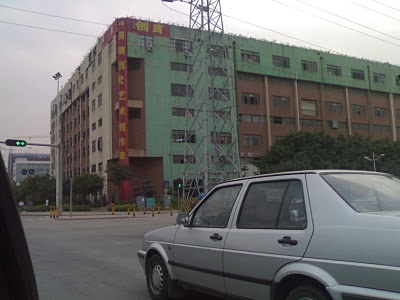 In Shenzhen, our hosts are the Shenzhen Free Arts Zone (www.szarts.cn). They run the top floor of the factory building in the picture above and have converted it into very basic artist live-work spaces. A central corridor and shared office/common room provide a gallery space where the artists' work is on view and in which we performed. It has been a pleasure to have an opportunity to talk with these artists who are keen to engage and learn a little of our work.
The solo found a new expression in this long corridor where I set up a line of fire-extinguishers to remind myself of my long red journey. I danced near a set of naked statues whose presence in the space reminded me that I was somehow preceded in my path.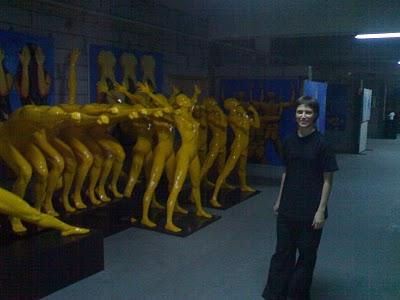 Elena Giannotti who dances Michael Klein's Einem on this tour, is pictured above and she artfully filmed my performance.
The video contains nudity (again)