My not having posted so much about the Ljublljana and London legs of the Tabernacle tour has causes that are prosaic and instructive.
On the prosaic side, I started to get tired as we progressed, particularly after the travel delay that meant that half of the group lost our rest day in Ljubljana. The dense fog that hung over the city didn't help me have a clarity of perspective either. But fortunately the energy of the city, of Kino Siska, and of Goran Bogdanowski's Fico Training group, of the Tabernacle team and of some artistically and gastronomically great cakes made some exciting things happen that these photographs of our workshops convey.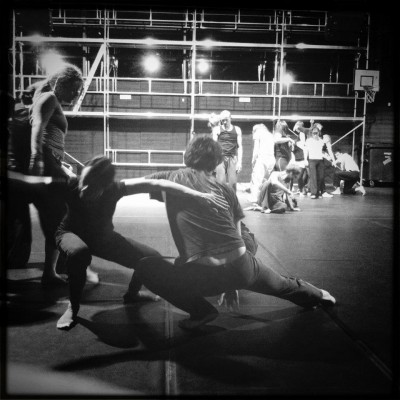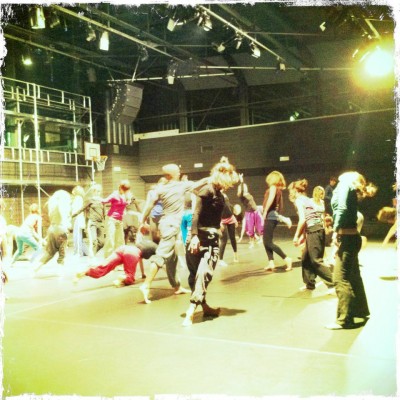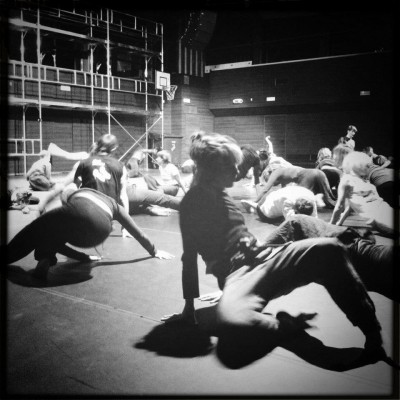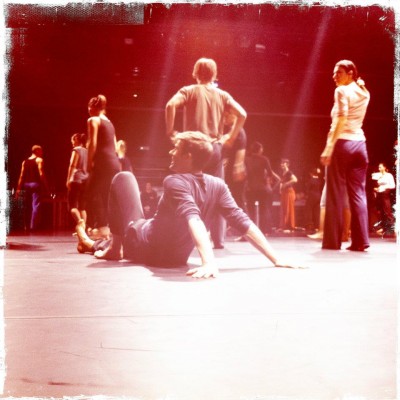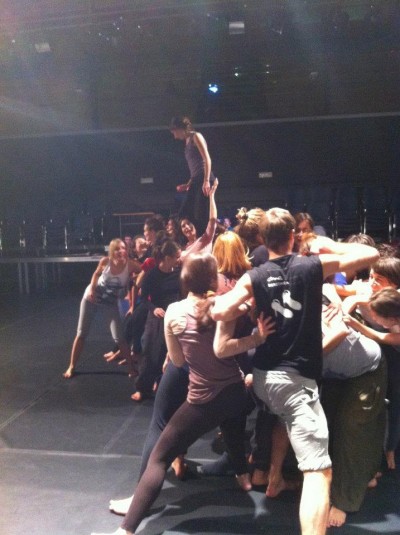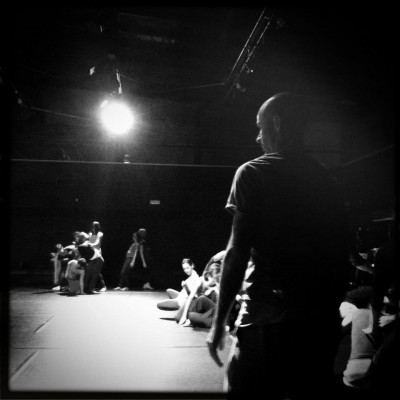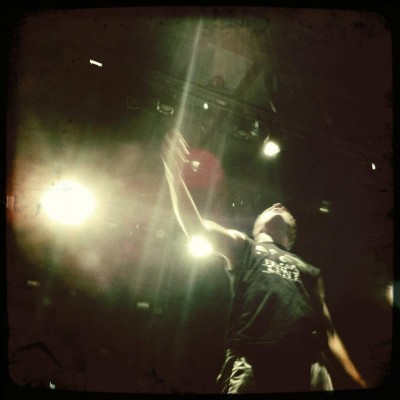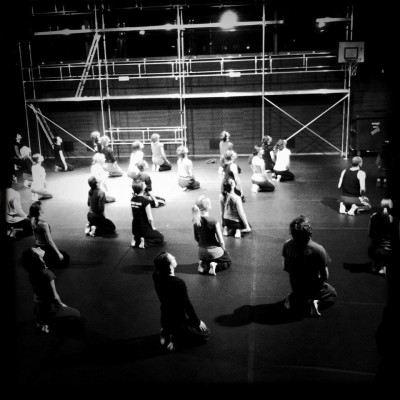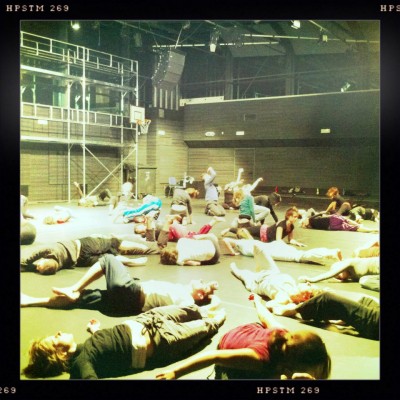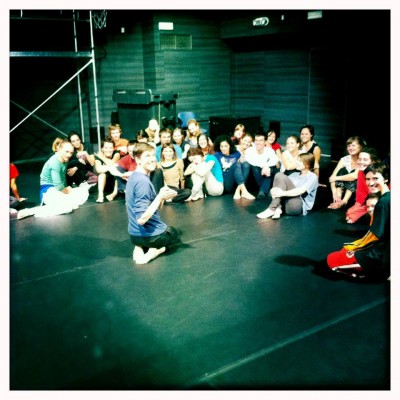 I think it's pride that I feel when I see the Mo Mhórchoir Féin solo carried forward by almost 60 new bodies, and the engaged, creative response of that Fico Training group to the tasks we introduced. It and the workshop in Barcelona reminded me that the work is more than the performance. The performance is crucial in providing the heightened moment of focus that orients the rest of the work but it is not the work. Building a network, involving and engaging people, learning from them and sharing what we've learned with them – that is also part of the work. And it continues.
On the more instructive side, I haven't written so much because I feel a bit talked out. The post show Q&A at The Place was very successful to the extent that people who attended were attentive and many spoke about how much they'd gained from listening to my talk about the work. But I fear that if I'm talking, I'm not learning. I'm not getting to hear the thoughts and responses of others. When a priest from the West of Ireland spoke of his difficulties as an out gay cleric in the Catholic church and thanked us for the catharsis and acknowledgment that Tabernacle represented for him, then I learned something.
So I think it's time for me to be a bit quieter and to listen to the response to the proposition that Tabernacle represented.
It's time to make some space for other people's words and images:
Like Gabriel Schmitz's beautiful response: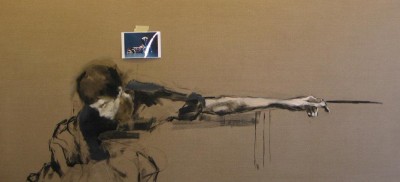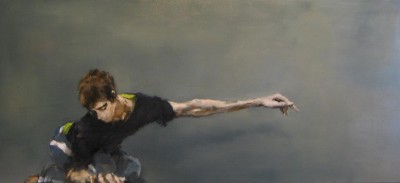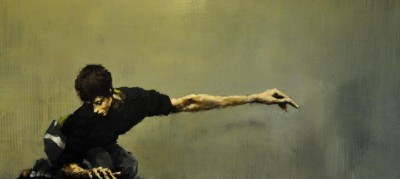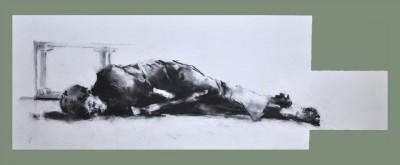 And Tove Hirth's sculptures to come: