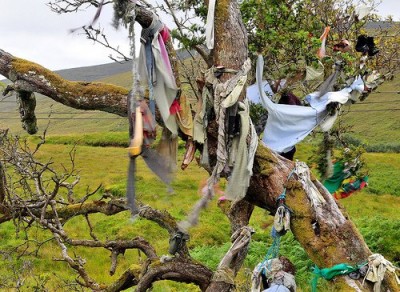 I asked the dancers what I'm forgetting. I ask them because they're hunters, gatherers, miners, researchers, pioneers – exploring daily, conscientiously the possibilities of Tabernacle.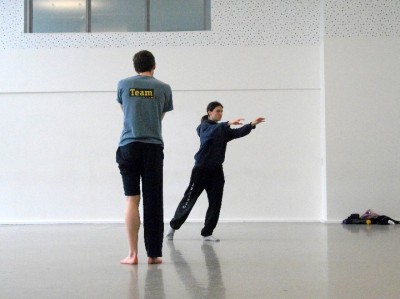 I've finished rehearsals this week tired but also reassured that we've made material that is physically and emotionally arresting. Thanks to the dancers the work has an integrity that moves me and that I hope others will find equally engaging. But there is still work to do. To see into the potential of the material we have, to understand it better, to add, to subtract, to attend even more carefully to what it could articulate.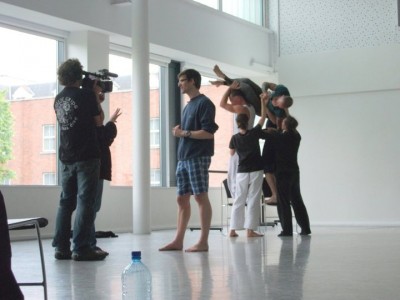 Since getting to Dublin we've been busy. There have been interviews for Imeall, for TG4, for the Irish Times. There was a visit to evensong.
Members of the Macushla Dance Club have been in the studio with us giving the dancers insight into their experiences of religion and responding to what they perceived in our work. I was struck in particular by Eithne's reminding us that as a women she was instructed to think of her body was 'an occasion of sin'.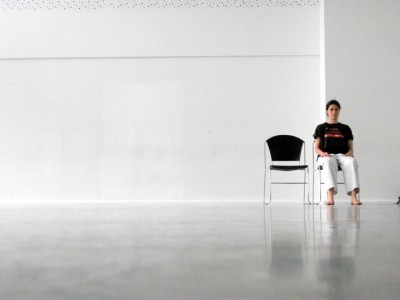 The benches arrived and we're getting to know their individual quirks and possibilities. Thanks to Sarah, the benches come to us as additional bodies to be integrated into the work rather than stage props. The carpenter came to see us working with the benches in the studio to reassure everyone that they were robust enough for the unorthodox way we're pushing their limits. So now when we hear the benches 'cry' as they rock, we know they won't collapse. Having seen how closely the dancers work with all the surfaces of the benches, the carpenter is coming back to smooth the wood some more. His attention to his craft fits well with the attention to skilled and thoughtful process that is important to Tabernacle's success. How the carpenter makes the benches effects how the dancers interact with them. His craft and Sarah's attention to the design gets transmitted to an audience through the dancers' bodies and so something apparently invisible becomes tangible in the choreography.