It makes sense to me to be rehearsing Tabernacle in Dublin now.  I've been trying to communicate to the performers the pervasiveness of religious influence in Ireland, even as many people distance themselves from the church and my walk from Broadstone to Dancehouse each morning confirms that continuing influence.
The nearby youth hostel is a former convent and the statue of Jesus still stands over the entrance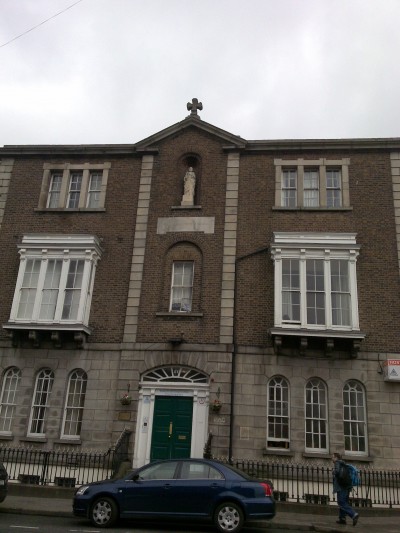 Another Sacred Heart statue presides over the taxi rank at the top of O'Connell Street, facing the Spire that echoes so many of the church spires in the city.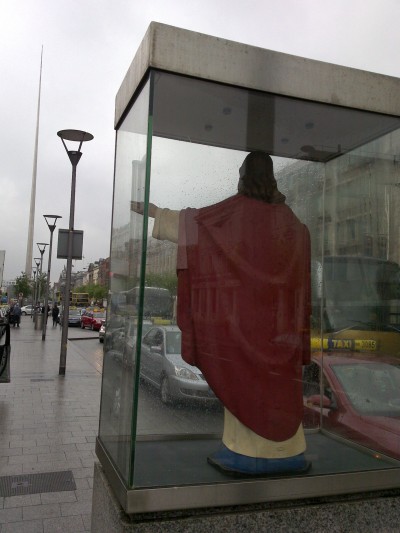 Up Parnell Street the African shops make their own divine references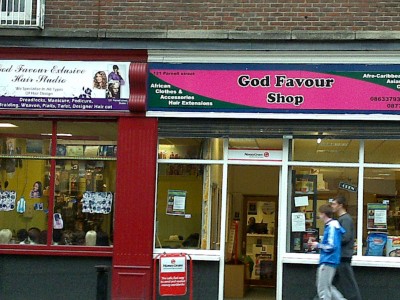 A school and hospital along my route bear religious names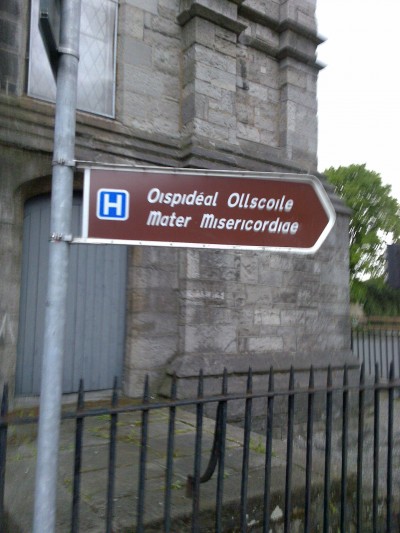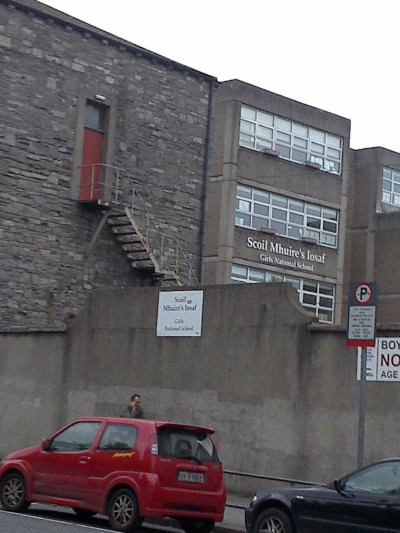 And when I finally get to the rehearsal room, from out the window I can see a small shrine to the Blessed Virgin in the park next to Dancehouse.
Tabernacle asks how we carry these images and attitudes in our bodies and whether that legacy can adapt to the next individual and collective movements we need to make.