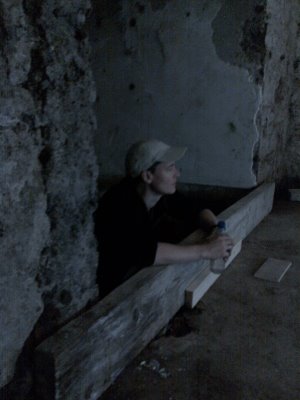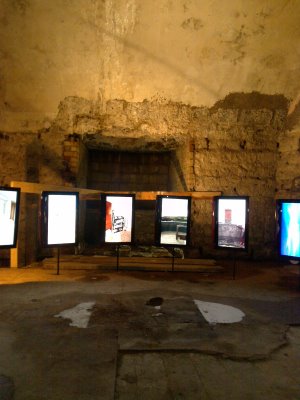 Owners came, friends came (having painted walls in the tower while rain seeped down them), a mayor spoke. Dan and his son, Zach, wore linen suits.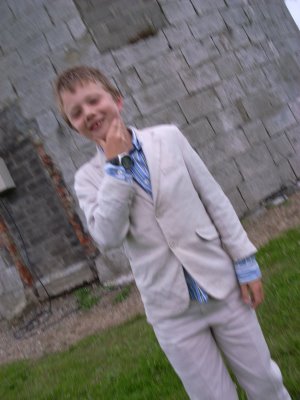 We gave Caroline flowers to thank her for joining us on the journey. We had a big marquee and Irish music. There were queues of people to make it to the viewing platform. I had to breath deeply when I couldn't turn on the power and Dan couldn't turn on the power. But Zach saved the day with the rhetorical question: 'Shouldn't that be plugged in?'
And here's how it all began and ended up. Footage from our very first visit to Skerries and from the day of the opening.

Tattered Outlaws of History / Public Arts Project from Fingal Arts on Vimeo.