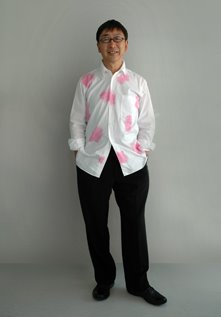 "I sometimes feel that we are losing an intuitive sense of our own bodies," Mr. Ito lamented at one point during my visit. "Children don't run around outside as much as they did. They sit in front of computer games. Some architects have been trying to find a language for this new generation, with very minimalist spaces. I am looking for something more primitive, a kind of abstraction that still has a sense of the body."

"The in between," he added, "is more interesting to me."
Nicolai Ourousoff's essay in the New York Times on Japanese architect Toyo Ito caught my attention because it contrasts the 'unassuming' Ito to the 'diva' Zaha Hadid and 'intimidating' Rem Koolhaas. The essay paints
Looking for a way forward Mr. Ito was drawn to the work of Kazuo Shinohara, a vocal critic of the Metabolists who believed that if architecture could change the world at all, it would do so not by promoting radical social visions but by creating small, modest spaces to nurture and protect the individual spirit. His houses, mostly build it in the 1960s and 1970s, were conceived as private utopias, with delicate interiors supported by muscular concrete pillars that seemed designed to resist the outside pressures of a corrupting society.
But eventually this vision seemed as limiting … and Mr. Ito would locate his architecture in the space between two extremes: the social idealism of late Modernism and the inwardness of Shinohara's work.
Much as I am a guardian of the individual spirit and an advocate for the protected spaces that nurture that spirit, I acknowledge the need to connect individuals through their idiosyncrasy. I've been imagining how we could create public spaces which support people to be alone with themselves – among others. Perhaps it's something like a cloister where there is traffic and passage but which have a contemplative quality that allow people to reflect and revive.
I guess I was also attracted by the comparison drawn between Ito's latest design for a new opera house in Taichung and a choreography that acknowledges the complex contradictory quality of humanity.

The sense of inside and out, of stillness and motion, becomes a complex, carefully composed dance.

It is a striking vision, as beautiful as anything built in the past decade. And it sums up Mr. Ito's philosophy about both architecture and life, about the need to accommodate the many contradictions that make us human.