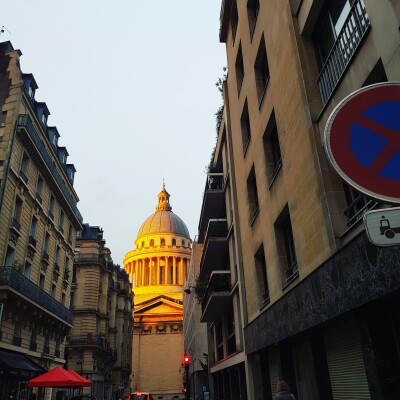 Since arriving in Paris to start my residency at the Centre Culturel Irlandais, I've been mostly in Zoom meetings.  Valuing the space for creative focus that that the CCI and Dance Ireland residencies provide, I've been trying hard to clear that space of other work.  I've postponed a lot of conversations and meetings until November but it's been difficult to say no to everything, whether it's the ongoing responsibility of the Arts Council Ireland work or other connections such an invitation to chair a roundtable for FICEP – an association of international cultural institutes and organisations in Paris – or joining in a conversation curated by Lian Bell between Maeve Stone, Gary Keegan and me as part of the Irish leg of IETM Multilocation 2020.  Part of the reason I find it hard to say no to these invitations is because I worry that not participating will lead to a self-centred disengagement.  I feel an obligation to be part of conversations that are working towards better futures for more people.  Happily being part of those conversations is also enriching and stimulating and I think more so because I've cleared space around them that allows me to reflect on their impact, their resonances, their calls to action, their hints at future direction.  Having space allows me to hear better and notice more.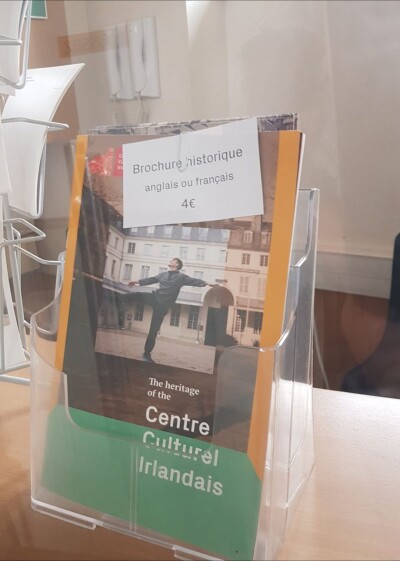 Arriving at CCI, I saw centre's recently published history on the reception desk and saw myself on its front cover, dancing in the CCI courtyard.  Though I was rushing through my checking-in to be ready for the first Zoom, the image reminded me that I have danced here before, that I have danced, that I have a history.  And I am fortunate to have had the opportunity to insert myself into some institutional histories.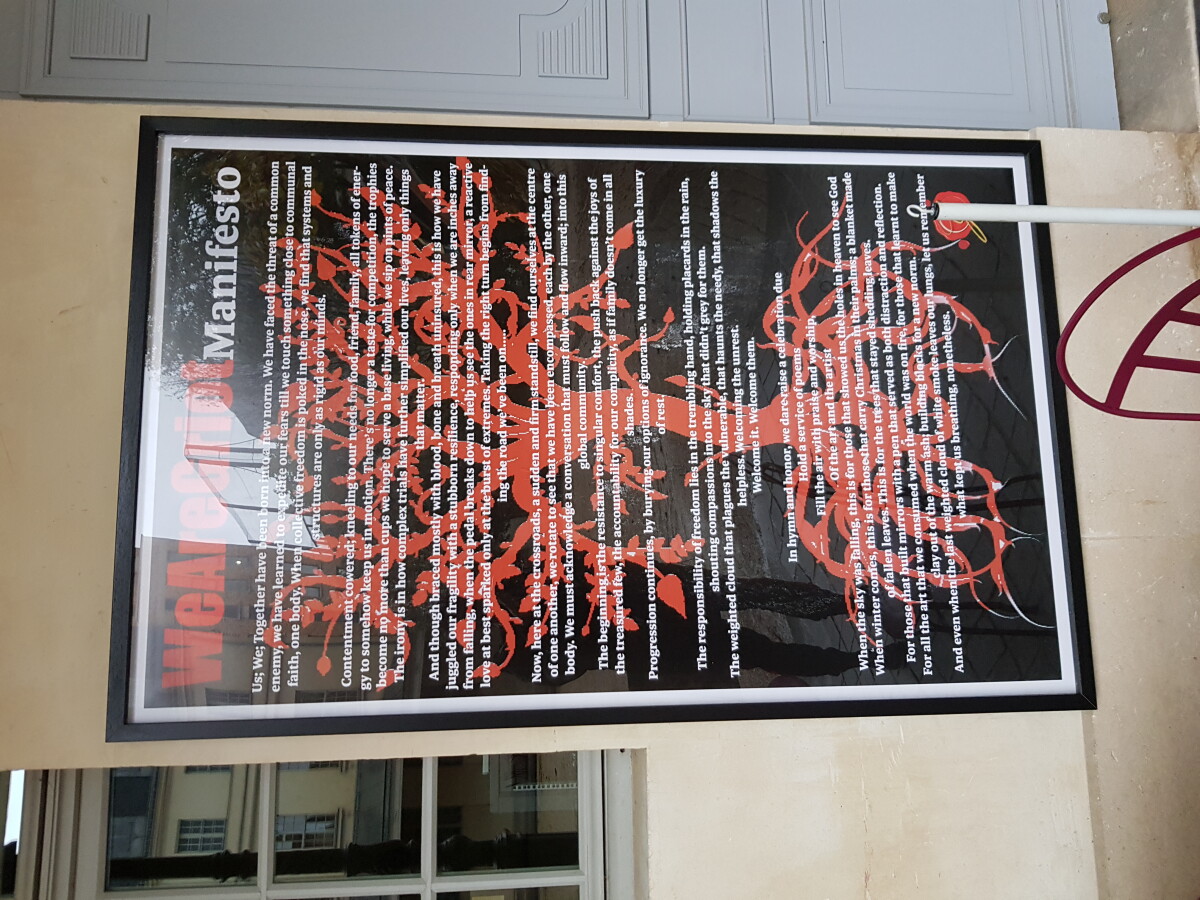 One of the other things that I saw soon after my arrival was the series of manifestos for a new era that CCI co-commissioned from three Irish collectives with Dublin Fringe Festival.  Though the live connection that was intended as part of the commission didn't happen as intended, the collectives' words have a strong presence in the CCI courtyard.  There is a commonality of intersectional inclusion in the manifestos.  I was particularly drawn to a paragraph in the WeareGriot manifesto.  WeareGriot are a trio of Nigerian-Irish poets and storytellers (Felispeaks, Dagogo Hart, and Samuel Yakura) and their poetic power is evident in the language of the manifesto:
Now, here at the crossroads, a sudden and firm standstill, we find ourselves at the centre of one another, we rotate to see that we have been encompassed, each by the other, one body.  We must acknowledge a conversation that must follow and flow inward; into this global community.  The beginning is the resistance to singular comfort.
What resonated for me in these words was a recognition that looking inwards needn't be solipsistic because we are already connected to, in interdependence with others: 'at the centre of one another'.  I've written elsewhere about this important recognition of interdependence as a counter to the neoliberal pressure to present oneself as independent, self-sufficient, whole.  So to take this time of self-focus need not be a time of separation from others but a time of recognising the others that make me, my reliance on them and also my responsibility/responsiveness to them.  I plan for that to be my artistic focus during this time in Paris and with the frame that the Dance Ireland Hatch residency provides.
French philosopher, Lévinas cautions against the presumption to know the other, to comprehend and to apprehend the other's difference.  I don't think an acknowledgement of interdependence performs that violence:  to recognise my kinship with, my relationship of dependence on and responsibility for the never-fully-knowable other exposes us to an even more radical vulnerability, a risk we can't ever fully mitigate but which is the necessary risk of love.