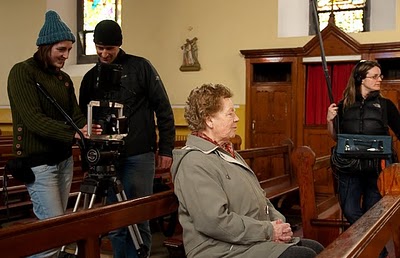 Until I upload my own copy to Youtube or Facebook here's a link to RTÉ's Dance on the Box website where all the dance films are available to view.
http://www.rte.ie/danceonthebox/films.html
It is amusing to reflect that my duet on the pitch at Croke Park provoked more public discussion than this solo dance in a church. Croke Park is clearly the holier ground these days.