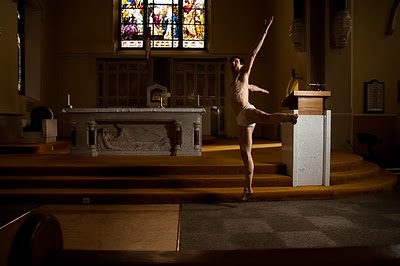 Last night, RTÉ screened my second Dance on the Box commission called Mo mhórchoir féin. I made the film while we were rehearsing for the Open Niche project and that is one of the reasons that I haven't written about it until now. Because RTÉ was going to premiere the films, I also felt I had to keep it under wraps but also something about their protective sensitivity around the film made me feel like I shouldn't discuss it too much in advance of its being aired.
The film is set in a Catholic church and has three people in it: a boy who clears the altar after Mass, a man who dances, and an older woman who watches from her pew.
Just before Christmas last year, I saw that RTÉ and The Arts Council were having another round of Dance on the Box commissions. Match was part of the first series in 2006 and the experience and impact of making the film was so positive that I wanted to do another one. I didn't feel it would have been right to apply again in 2008 but four years later felt like a seemly gap.
Part of the reason that Match was such a great experience for me and such a fantastic film was I was introduced to Dearbhla Walsh, the director. Since making Match she has won an Emmy for her work on Little Dorritt. She mostly films TV dramas and so she understands television and story-telling exceptionally well. And yet she is incredibly sensitive to the aspects of my choreography that I find difficult to articulate in words.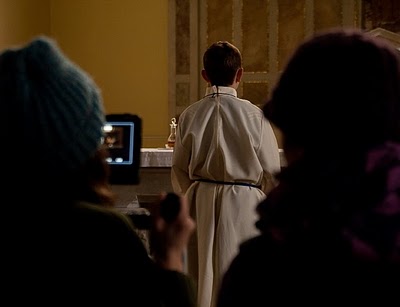 I was delighted that she was up for making another film together and even more happy when I met Iarla Ó Lionáird while we were at APAP in New York and he agreed to do the music for the film. Maggie Breathnach whom I worked for on TG4's arts programme, Imeall, agreed to produce the film.
One of the things I'm proud about in Match is that it places dance at the centre of an Irish national narrative. There dance is on the sacred turf of Croke Park, claiming its kinship to other more regularly acknowledged forms of communal self-expression like Gaelic sports. The placing of dance in that context worked for me on a personal level too since I come from a family of GAA sports' fans and players. In a way, my body was bred for that kind of sports but I have taken that breeding and used it to a different but not unrelated end. When the DOTB opportunity came up again, I knew I had to find a similar personal connection to an arena of national relevance where dance could demonstrate its ability to communicate in a way that language alone could not.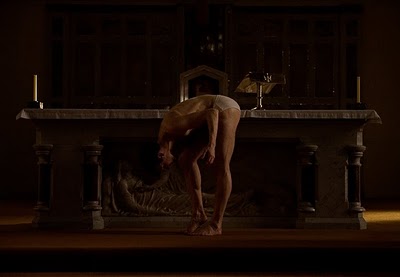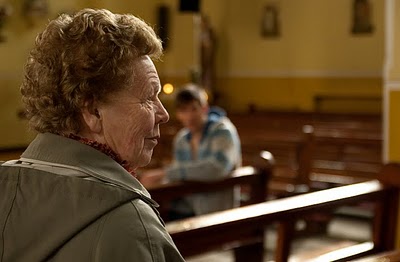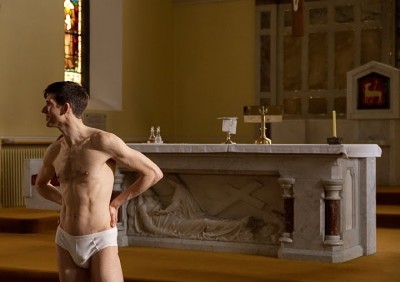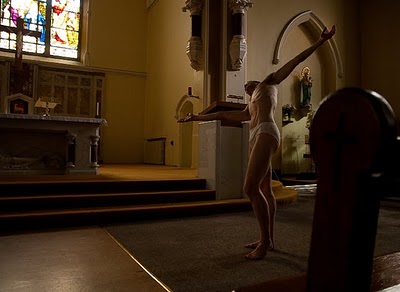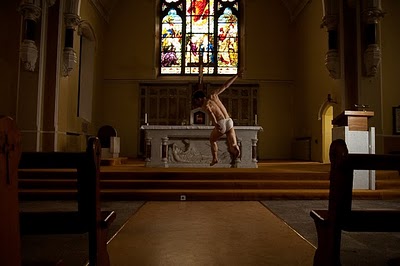 All photos by Jonathan Mitchell