I was in Ireland recently on a site visit as part of the application process to create a public art commission for the magical, Fort Camden.  Fort Camden is a former military fortification near Crosshaven at the mouth of Cork Harbour.  It's been in the ownership of Cork County Council for a many years but finally the council, with the support of a local Rescue Camden group,  has begun a process of reviving the site.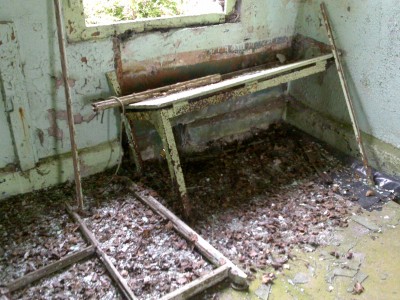 A number of artists gathered to be guided through the extensive buildings.  It has the quality of a fairytale castle, with its fortifications overgrown by brambles and exuberant weeds.  The sense of fairytale is reinforced by the fact that the majority of the site is underground with long dark stairways and tunnels that we explored by torch light.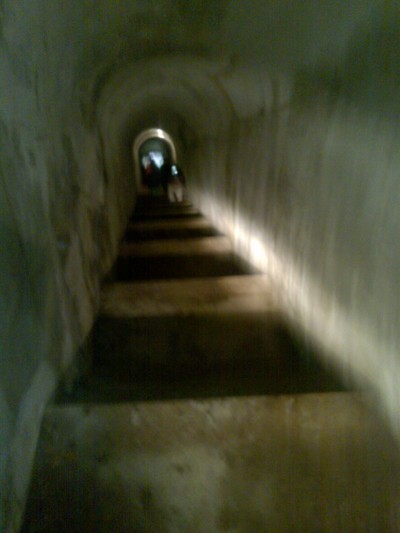 This ratio of hidden to revealed reminded me of icebergs, perhaps because the Titanic was not far from my mind: it had anchored off Crosshaven before setting off across the Atlantic.  Its last passengers joined under the watch of the fort.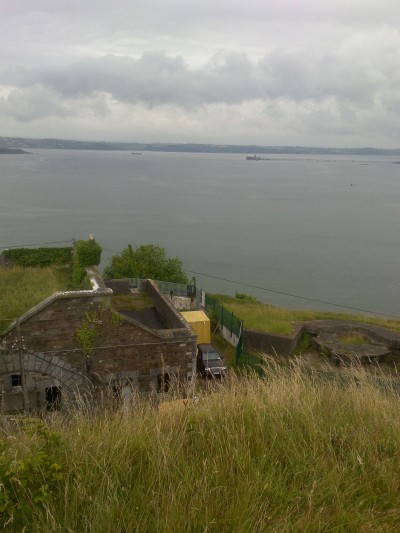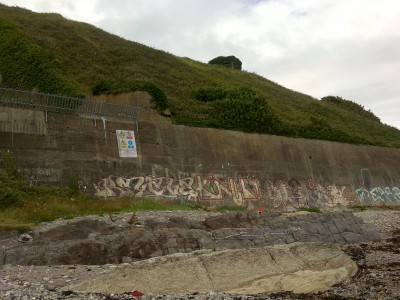 The Fort has been vandalised over the years and as a result there is a zero tolerance policy towards trespassing at the moment.  Even those who used to make their way in to the fort to fish from its openings to the sea are now resolutely barred.  This concern to police the boundaries continues the history of the fort and its vigilance over frontiers and yet those boundaries have always been porous.  Eventhough the fort was largely self sufficient with its own vegetable grounds and abbatoir, it also had a dance hall where locals and soldiers could meet.  The soldiers weren't entirely self-sufficient.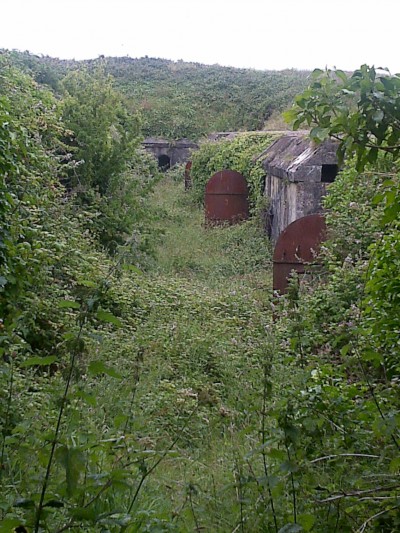 So I've proposed a dance film where a female (a balance to the masculinity of the fort and an alternative to the prince who penetrates the thickets of Sleeping Beauty's overgrown castle) journeys from the sea through the tunnels of the fort and emerges in the open parade ground at the heart of the site to dance it back to life.  It's a fairytale journey and a metaphor for regeneration.  Let's see if the commissioners like it.